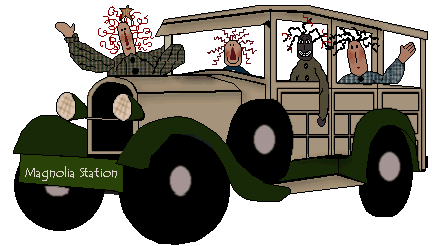 Welcome to Magnolia Station's Stationary, Stamps & Stuff
All of the items you find here were drawn by me, using my mouse and Paintshop Pro 5. Graphic Design has opened up a whole new world for me. Without all the encouragement from all my friends out there this Stamp & Stationary Site would have never happened. I want to Thank You for dreaming big for me.
FastCounter by bCentral
Problems or comments regarding this site, please contact the Webkeeper.
All graphics and designs © 2000 ~ Magnolia Station - ALL RIGHTS RESERVED
Downloading any designs, images, or graphics is prohibited!
They are Copyrighted.