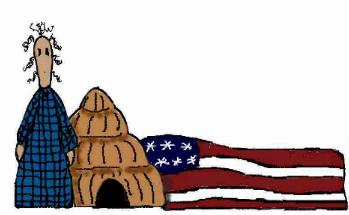 Ok, it's Coffee Time, or Ladies Social, whatever your group has decided to call it. It's your turn and you can't think of anything to "DO" to keep it fun and entertaining.
I think the most important thing to remember is to make everyone feel Welcome. If you know there will be a new lady coming, give her a call ahead of time. You could even invite her to come a few minutes early so she won't have to walk into a room full of strangers.
The best way to get a good turn out is to have some kind of activity planned. This could be from having a CPR Class, to offering some kind of craft class. If you offer a class where the ladies need to pay for their supplies, keep the cost down. You could even add the supply list to your invitation.
I will throw some ideas out for you. All it really takes is a good imagination!

Holiday Theme's are the easiest of course,but look at the other days that might be celebrated that month. We had a Silly Hat contest for our April Social, in honor of Aprils Fools Day. For Memorial Day in May, where the soldiers are normally remembered, you could have the ladies bring a picture taken at their favorite duty station. Or have them tell their most memorable Military Wife story. If it falls around June 24, the first day of summer, maybe you could have a pool party or outside in your yard!
Self Defense classes are always popular. Check with your local police city/county or post MP's stations.If they don't offer that service, they might know of someone who goes around and offers these classes for free. Or maybe you know someone personally who can give the class! Ask around!
CPR, I know, I know, you can't learn CPR in this short of time. You can learn the basic though. Most of us are already CPR qualified, and only need the refresher course anyway. For those who are not CPR certified, who ever teaches the class would be able to tell them where to get more info. One of our ladies just happened to be a nurse and she volunteered to teach the class. Ask around again, or call your local Red Cross office.
You could always opt out and have your gathering at a restaurant!
Ice Cream party, have them bring their favorite topping!
Look around, who do you know? Do you know someone who has a special talent? See if they will come and be a guest speake, share their talent. We had a wife who participated in Civil War Reenactments. She came to one of our socials this past fall with some of the dresses she wears. She told us about how she got involved doing this, and all sorts of other info I don't need to put here...but she had some of the ladies model the dresses! We had a wonderful time!
We are having our first Ladies Rest up for the Summer Sleep Over in June! a Big Girl Pajama Party! I tossed out the idea and the ladies loved it! One of the ladies lives in an apartment with pool and will let us have it there. I had wanted to get us cabins out at one of the military camp grounds but we couldn't rent it for only one night. I had decided it would be canceled but the ladies would have none of that! Sleep Over they want..Sleep Over they get! we are starting on a Sat. afternoon by the pool, the group fund will pay for dinner and breakfast. WE won't have any set activities, but I have already heard the ladies laughing and planning! Think about it, your group might go for this idea. Some ladies have already told me they won't be able to spend the night, but they do planning on spending the afternoon or evening with us.
Craft Classes are another hit, as long as you keep the cost of supplies down. If you think you have no special talent ot offer, ask one of the other ladies to co-host with you...you plan everything BUT the craft class, she will take care of that.
That should do it for now, hopefully after reading this your imagination is running wild and you can't wait to sign up to host your next gathering!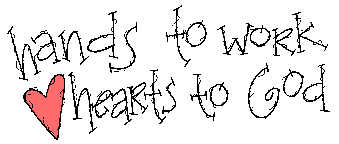 Back